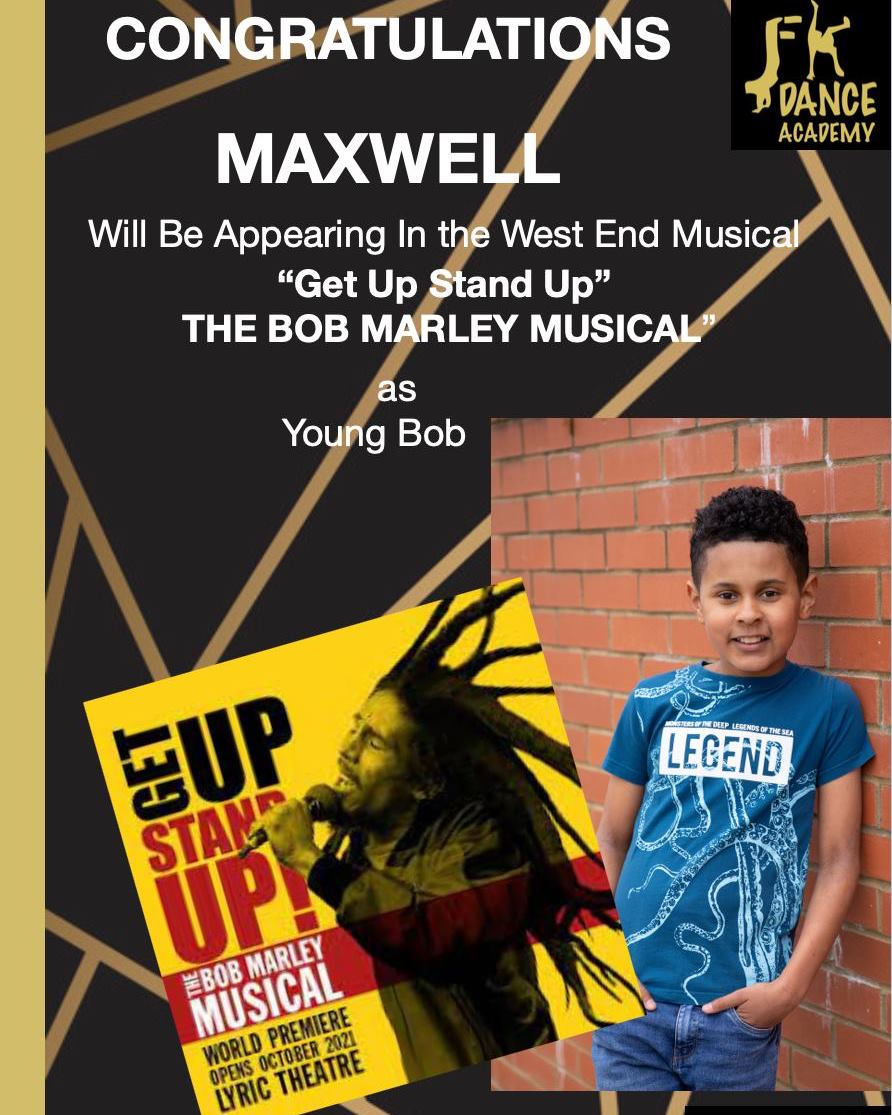 I am pleased to announce that Maxwell from FK Dance Academy will be playing young Bob in "Get Up Stand Stand Up" The Bob Marley Musical in West End.
We are all so proud of him and wish him all the luck on his new journey.
We can't wait to see you perform on the West End Stage!!
Kx